The Executive Master of Business Administration – Management Consulting International (EMBA – MCI)
Home ›
EMBA ›
The Executive Master of Business Administration – Management Consulting International (EMBA – MCI)
Read more about this programme on the school's website
Programme Description
The Executive Master of Business Administration – Management Consulting International (EMBA – MCI) is one of the world pioneer MBA programs that provide management consulting and entrepreneurship education.
Currently, EMBA – MCI is offered in Switzerland, India, and Vietnam, with an additional course offered in China and Great Britain, which brings EMBA – MCI students opportunities to develop an international profile by conducting part of their studies abroad.
In Viet Nam, EMBA – MCI is launched under the cooperation between the University of Applied Sciences and Arts Northwestern Switzerland (FHNW), a learning brand in the higher education segment in Switzerland, and Bach Khoa University, one of the most famous and prestigious universities in Vietnam. Association of Management Consultants in Europe and elsewhere support the initiative.
EMBA-MCI students are successful and driven businessmen, entrepreneurs, engineers, lawyers, consultants, etc. coming from various career backgrounds and determined to develop their competitive advantages and opportunities to enhance and become experts in their career.
Lecturers of EMBA-MCI are professors and experts with at least 10 years' experience in their industry, including 75% foreign and 25% Vietnamese lecturers.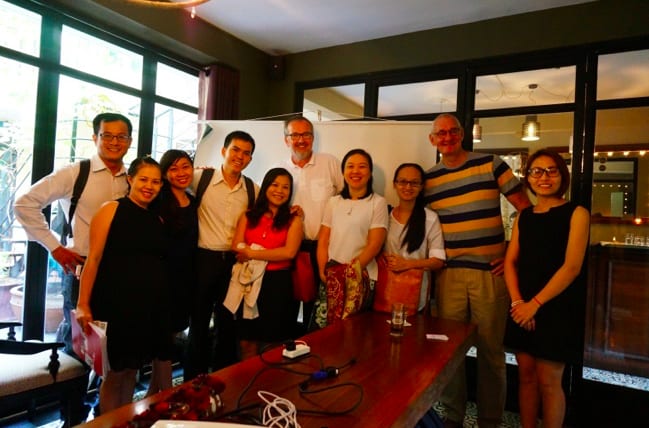 Accreditation
Executive MBA-MCI officially becomes the first graduate program in Vietnam accredited by FIBAA (Foundation for International Business Administration Accreditation). The program has also been accredited and recognized by ISO 9001:2008, Swiss Government, and Vietnam National University.
Why Executive MBA-MCI?
World Leading MBA in Consulting and Entrepreneurship education: the course content reflects all relevant aspects of general management, international management consulting, entrepreneurship, and innovation. The Advisory Board contributes to the updating and further development of the studies offered.
International practice: Enriching knowledge and skills through observing as well as interacting with professors and other students, from various career, working position and nationality, creates the dynamic study environment, which is also the unique trait of the international EMBA program.
International Experience: Opportunities to study one semester in Switzerland or selected modules abroad in another EMBA-MCI program with no additional tuition fee.
Higher income: MBA graduates typically advance at least by one managerial level in their career and double their salaries later
Practice know-how: Design and subject matter of the studies, which are constantly updated and further developed, are scientific – based and equally practice-relevant. Students are able to apply newly gained knowledge and skill directly in working life.
Enhanced career opportunities: a growing number of companies consider consulting skills to be key qualification specialists and executive personnel.
Superior reputation: FIBAA accredited management consulting MBA in line with international standards considerably raises the credibility and reputation of independent consultants and increases the potential fees significantly.
Interdisciplinary network: Possibility to cooperate with EMBA-MCI alumni in many different sectors and areas of responsibility
EMBA-MCI students. Who are they?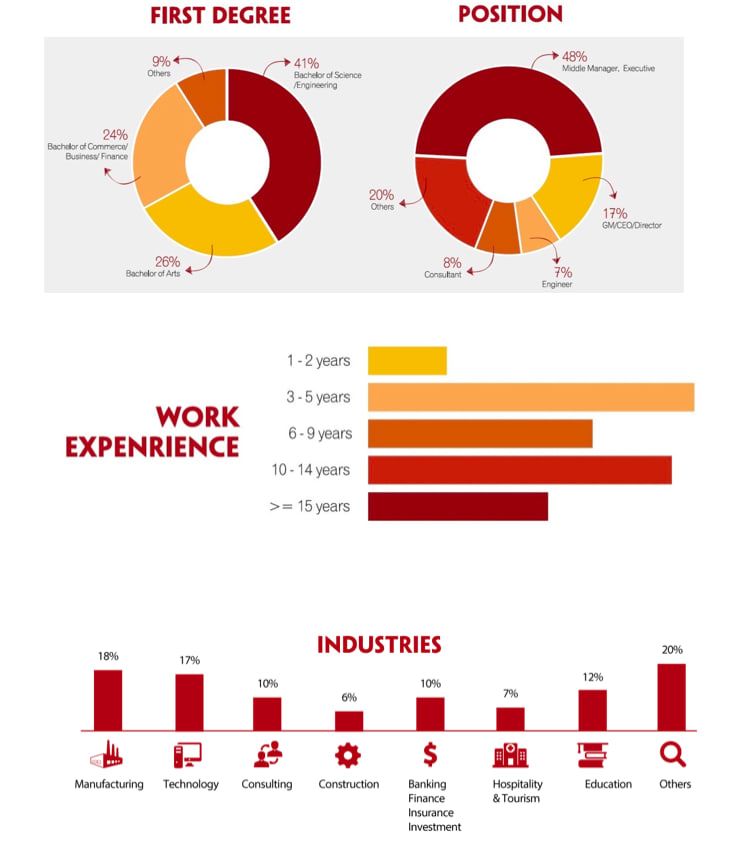 The course of studies:
The first 3 semesters of lectures distributed on weekends and in the evenings of weekdays
The 4th semester: MBA-dissertation phase. Students can opt for spending this phase in Vietnam or in Switzerland (with additional fee applied)
Teaching Methodology: lectures, intensive workshops, case studies, group work, presentations, assignments, and examination.
The course contents include 10 modules and 1 master thesis:
Module 1: Foundations of International Management Consulting
Module 2: Basics of Management and Finance
Module 3: Leadership in an International Environment
Module 4: International Dimensions of Organizational Behaviour and Change
Module 5: Management of Consulting Companies
Module 6: International Standards of Consulting Process Design
Module 7: Strategy Consulting
Module 8: Competence in Entrepreneurship and Innovation
Module 9: Communication Skills in Consulting
Module 10: Research Methods / Master Thesis
2-year journey with diversified activities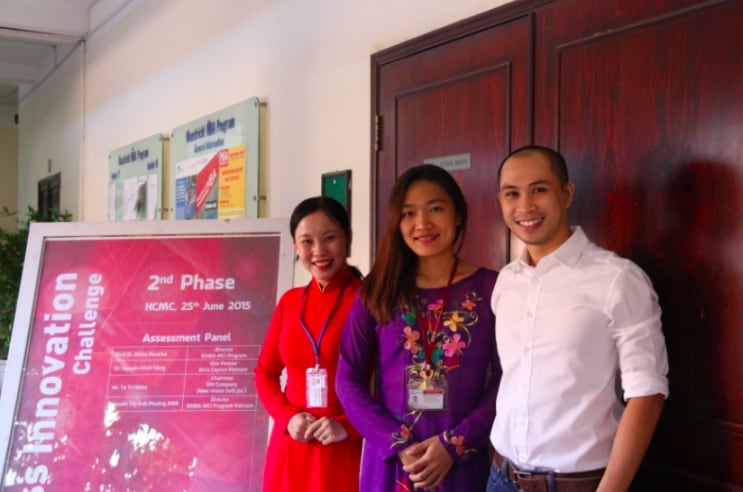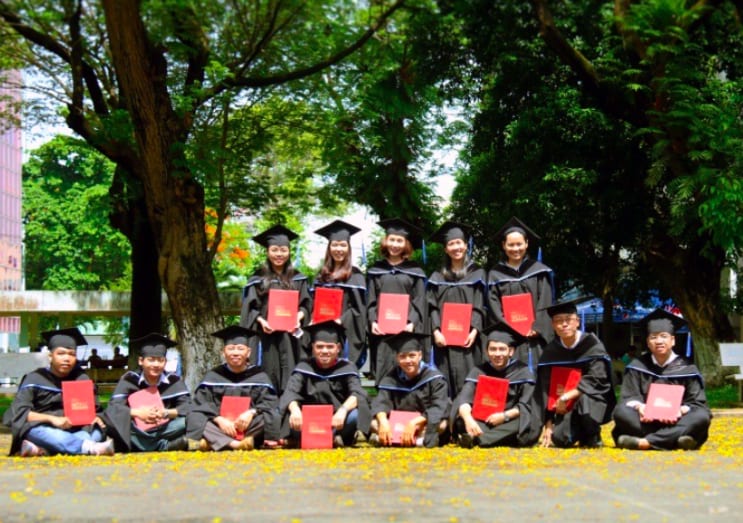 Last updated Oct 2019
About the School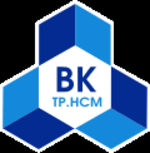 Ho Chi Minh City University of Technology (HCMUT Bach Khoa), which is among the top 150 University in Asia by QS Ranking, provides bachelor's degree programs in engineering & business, and a maste ... Read More
Ho Chi Minh City University of Technology (HCMUT Bach Khoa), which is among the top 150 University in Asia by QS Ranking, provides bachelor's degree programs in engineering & business, and a master's degree program in business administration.
Read Less